Taxicab/Minicab
247AirportTransfer.com offers private taxicab airport transfers all over the world. Take advantage of our flexible prices and modern vehicles in order to travel in a comfortable and reliable manner in any of the countries listed in the Destinations page. We recommend a taxicab/minicab booking if you are a group of maximum four passengers, with 2 pieces of hand luggage and 2 of medium luggage.

• The hand/cabin bag: 56cm(H)*45cm(W)*25cm(D) (approximately 22 inches x 17.5 inches x 9.85 inches).
• The medium bag should not exceed more than 158 cm or 62 inch (height + width + length) and the weight 23kgs or 50 lbs.

Our 247AirportTransfer.com taxicabs/minicabs are private hire vehicles, meaning that they come with a driver and the listed prices are per vehicle and not per customer. Please keep in mind that children are also considered passengers, so choose the right type of vehicle from the very beginning in order to avoid any unpleasant situations.

As we provide airport transfers in five continents, you can imagine that the terms might differ a little bit according to each country. It is important to remember that these private hire bookings have to be made and paid in advance without exception. Here is a list with helpful phrases that comprise our private taxicab/minicab transport services:

• Minicab (in England*);
• Taxi/Taxicab (in Europe, Australia and New Zealand, Asia, Ireland);
• Limousines (in Europe);
• Private Hire Cars (in Great Britain, Africa);
• Cab (in America, South Africa).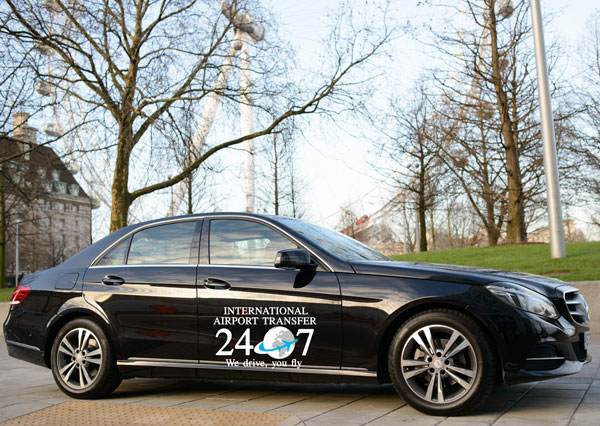 Before booking make sure to click on the Register button and get a 10% discount for life. Receive professional airport transfers at the best prices.
Ratings and reviews from our clients:
General rating: 4.75 (out of 8 reviews):
It was one of the best experience we had. Our holiday started and ended well. Got picked up on time and kept informed all the way through. I thank you for excellent and professional service.
(Matteo Bergamaschi)
Comfortable journey with no stress. The pick-up at the airport was extremely professional and on time.
(Claude Reault)
good experience !
(Gabrielly Barros Araujo)
Professional with courteous drivers and great customer service. I will recommend you to everyone I know.
(Gölöncsér Brigitta)
Modern transfers.
(Michael Holloway)
All reviews