Minibus/Minicoach
247AirportTransfer.com is the best minibus provider in the world. We offer solely professional airport transfers at the most accessible prices. Modern facilities in every vehicle and high qualified drivers will turn every common journey into a memorable experience. Our minibuses can accommodate from 5 to 28 passengers (including children), each with one hand bag and one piece of medium luggage.

• The hand/cabin bag: 56cm(H)*45cm(W)*25cm(D) (approximately 22 inches x 17.5 inches x 9.85 inches).
• The medium bag should not exceed more than 158 cm or 62 inch (height + width + length) and the weight 23kgs or 50 lbs.

Please keep in mind that 247AirportTransfer.com offers private minibus airport transfers, and not shuttle services. This means that the price is per vehicle and not per passenger. It is perfect for family members and close friends or a larger group of business partners, colleagues and visitors. Use our transport services if you want to enjoy reliable and punctual journeys in any country listed in the Destinations page.

As the term minibus is mostly used in the United Kingdom, we have prepared below a list with other similar phrases that describe our private airport transfers in more than 150 worldwide cities:

• Minibus;
• Minicoach;
• Passenger carrying motor vehicle;
• Minivan;
• Full sized passenger carrying van.


And remember, an online registration that takes less than a minute will bring you a 10% discount for life. Simply click on the Register/LogIn button and get the best prices.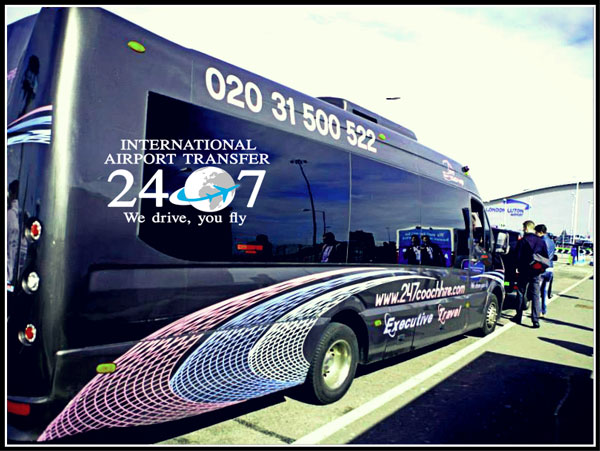 Ratings and reviews from our clients:
General rating: 4.75 (out of 8 reviews):
It was one of the best experience we had. Our holiday started and ended well. Got picked up on time and kept informed all the way through. I thank you for excellent and professional service.
(Matteo Bergamaschi)
Comfortable journey with no stress. The pick-up at the airport was extremely professional and on time.
(Claude Reault)
good experience !
(Gabrielly Barros Araujo)
Professional with courteous drivers and great customer service. I will recommend you to everyone I know.
(Gölöncsér Brigitta)
Modern transfers.
(Michael Holloway)
All reviews